Crusher, Shressing, Rotary Blades, ...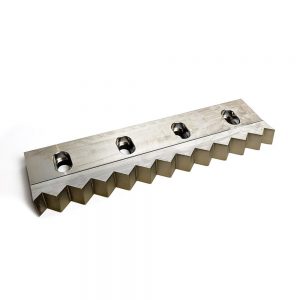 Product Description:
With applications in plastic and rubber recycling, paper cutting, sheet cutting, waste treatment, and more, blades are in high demand across multiple industries. At Qatar Technical, we provide our clients with Shearing, Crusher, Shredding, and Rotary Blades machined from durable high carbon steel treated via different techniques like oil quenching, to ensure the highest fabrication quality and longest lifetime. Our blades are water-jet cut, milled, and sharpened with our surface grinders to meet our client's highest standards.